November 2012
The Hunt For Gollum gets over 12 million views!
The Hunt for Gollum is still being watched by millions of fans on YouTube and Dailymotion.com . If you haven't seen it yet, then the entire 40 minute short film is released for Free, so what are you waiting for!
November 2010
Hunt for Gollum at Internet Week Europe
There will be a screening as part of Internet Week Europe in London on Thursday 11th November, hosted by Europes largest visual effects company, Framestore. More info and tickets...
October 2010
10 million views!
The Hunt for Gollum has now been seen by more than 10 million people! We're really grateful for the overwhelming response it has received from fans and movie lovers.
Press & reviews
Recent press includes a review on Pop Matters website, read the full thing here and an interview in Mallorn, the official Journal of the Tolkien Society (print only). More on Press page...
Screenings
THFG continues to be requested for screenings around the world including recently at Gen Con, Comic Con France, Vienna. Keep up to date with the latest screenings on the blog here: Screening updates

01 December 2009
Born of Hope released today.
Orcs are back... for all you lucky LOTR fans, today the next unofficial chapter is released, by our friends, Actors at Work Productions. You can see it online at www.bornofhope.com ! We're delighted that director Kate, who helped us a lot with THFG has finally finished her epic 70 minute, all-new LOTR prequel. It tells the story of Aragorn's parents and so it's set around 75 years before The Hunt For Gollum in the Middle-earth timeline and is packed with even more Orcs, Rangers battles. A truly spectacular acheivement. You can see Born of Hope online right now at.... www.bornofhope.com or www.dailymotion.com/bornofhope
07 November 2009
Hunt for Gollum in The Times & NZ Herald
THFG was recently featured in The Times and The New Zealand Herald, highlighting the film's 3.5 million views so far. Check out the full coverage here:
"Gollum spearheads the Hollywood fan-films revolution", The Times
"March of the fifth Gollum", The New Zealand Herald


02 November 2009


Showing in Switzerland & Brazil
Catch The Hunt For Gollum on the big screen in Geneva at Le Festival Cinema Tous Ecrans, on 3rd & 5th November. Director Chris Bouchard will attend for a Q&A on Thursday the 5th.Link

THFG is also showing in Brazil at the CineFantasy Festival, Sao Paulo between 6th & 16th November. Screenings are always free - being a non-profit film.
http://www.cinefantasy.com.br/
The Hunt For Gollum has won The People's Choice Award at the Tri-City Independent/Fan Film Festival and picked up the Best Live Action award at Balticon Film Festival 2009.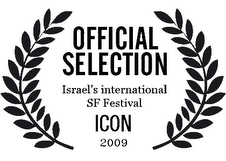 30 September 2009


Screenings at ICON Festival
ICON -The Israeli SF Festival- will host the first theatrical screening of The Hunt for Gollum in Israel.
These are the screening times:

October 7, 15:00
October 9, 14:00

More info: www.icon.org.il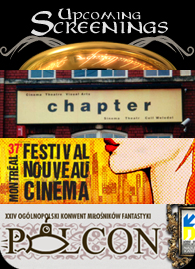 26 August 2009
Screenings
Festival du Cinema Nouveau - have selected The Hunt For Gollum to be screened on the weekend of 10th October in Montreal, Canada. Director Chris is planning to attend this exciting festival.
Screening in Cardiff
- On October 24th at 6pm, the Chapter Cinema in Cardiff will be showing the Hunt For Gollum in a rare and free public screening. Chris and some of the team hope to attend. Tickets available through the Chapter Cinema.
www.chapter.org
Hunt for Gollum reaches Poland
- The film is screening at Polcon in Lodz on the weekend of 29th August, Chris Bouchard and Patrick O'Connor will be attending the event.
www.polcon2009.pl
26 August 2009
Viewing figures continues to rise
The viewing figures for the film have reached over 3.2 million after 3 months of release on Dailymotion and Youtube Movies. As the initial buzz died down figures have now dropped to a steady 5-10 thousand views per day. It's nice to see that people are still discovering the film. According to a K-State Web 2 expert it was the fourth most watched film in the USA in early May, beaten only by blockbusters such as Star Trek and X-men Origins: Wolverine! We at THFG are very proud of the reception and messages from many who have seen it.
23 June 2009
Official Soundtrack Released

Download it for free here... and listen to an exclusive interview on Tracksounds with one of the composers Andrew Skrabutenas. Hear the podcast here.
2
3
June
2009
Viewing figures reach 2 million!
At the end of the first month we've counted well over 2 million people have watched The Hunt For Gollum, streamed for free through this website, and through partnership with Youtube and Dailymotion. In the first week the film reached #23 in the IMDB Moviemeter, and received wide press acclaim, and some favourable reviews. We would like to thank all the fans for watching and for the kind comments on our guestbook. Now we at Independent Online Cinema are taking a break while we think about our first feature film project.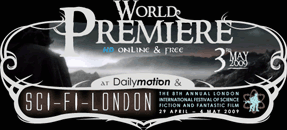 30 March 2009
Premiere SCI-FI-LONDON!
We are excited to announce that the premiere of the Hunt For Gollum will be at SCI-FI-LONDON on May 3rd 2009. The festival is a major event in Fantasy and Sci-Fi film and the TH4G team will be proud to be there. The film will be screened for free to the public and festival goers. The limited tickets will be available for members fo the public for free reservation through SCI-FI-LONDON.
More info: www.sci-fi-london.com
20 February 2009
Running time & Press

As the editing gets finalised this week and visual effects reach their final deadlines, it's lookng like the film will now be 45 minutes long! This may change further but we'll see how it goes! Also TH4G has been featured recently in the press on Dark Horizons and Rope of Silicon. Meanwhile the team are working hard to deliver the film to you for May 3rd.
19 Dec 2008
NEW - FULL LENGTH TRAILER!!
We are proud to present the first full length trailer for The Hunt For Gollum This shows the first real in depth look at the style and atmosphere of the film, introducing all the key characters in the Hunt! Link: Trailer 1 Other download formats: here
17 Dec 2008
SFX Online interview Adrian Webster...
04 Dec 2008
BBC Radio 6 music interviews director...
02 Dec 2008
Metro, IMDB & Release Dates...
We'd like to announce that things are getting close to completion. The film will be completed in early 2009. We're working as hard as we can to finish the film before February, but there's a huge amount of work for our sound, music, visual effects and editing crew... We won't release it until it's as good as it can be! Watch out for further announcements around Christmas. In the meantime TH4G has been featured in London's Metro and has been added to IMDB here. While you're waiting for the film don't forget to check out our trailers page.
> Old posts