Welcome to the official website for the 'Human Residue' project!
About the project
Human Residue is a survival concept movie from filmmaker Chris Bouchard, developed with collaborator Mike Ritchie and Rickety Shack Films in 2006. The trailers and clips on this site offer a sneak peek into this post apocalyptic world. Since then Chris has gone on to make the Lord of the Rings fan film sensation:
The Hunt For Gollum
.
NEWS
Word up! We've just given an exclusive interview to the nice horror fans over at The Film Asylum. It's an excellent website for reviews and gossip on 'fantastical cinema'. Check out their interview with Residue producer Tim Ogdon, Makeup artist Robin Anson and director Chris Bouchard : here.
18 February 2007

Human Residue featured in Practical Digital Video Magazine.

An exclusive feature and interview has been included in the launch of this exciting new UK Mag Practical Digital Video. It outlines the use of HDV in Human Residue and provides an in depth 4 page feature on the film. On Sale in all good UK magazine stores (WHSmiths..etc) so grab your copy of this excellent and informative mag! Read the article here!
View Trailers: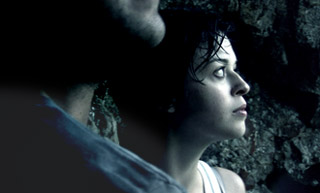 Download:

Quicktime

Windows Media