Cast - The Survivors
Rachael Blyth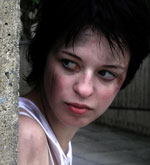 About Rachael: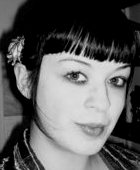 Born and raised in the Shetland Islands, Rachael Blyth has been performing in plays across Scotland since the age of eleven. Winner of Best Actor at the Shetland Drama Festival and former member of the award-winning Splinters theatre group, Rachael has proved a major asset to the York Film Making Society. Following her performances in Open Heart Surgery, Eve and Chateau La Fite '67 she scooped Best Actress at the 2005 York University Media Awards. Also a talented clarinettist and author, Rachael's accolades include Shetland Young Musician of the Year 1999 and many prestigious literary awards. She's now studying at Drama Centre London.
Adrian Webster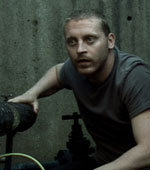 About Adrian: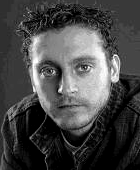 Adrian Webster has been an active force in independent film since 2001. Highlights include being shot dead in the dramatic climax to The Assassin and co-producing Eyes In, the first film from his own production company Grayson Webster Productions. His company's latest projects include a thirty minute vampire film, in which Adrian plays one of the lead roles. As well as attaining his Guildhall qualification in characterisation in 2002, his varied theatre credits include portraying the irate Welshman, Daffyd, in Alan Aykbourne's A Chorus of Disapproval and the Stage Manager in Thornton Wilder's Our Town. A budding screen writer, Adrian is also currently developing his first feature film script. For more information check his website.
Ivania Elena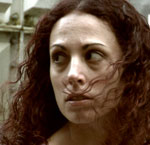 About Ivania: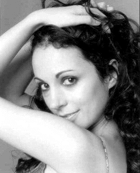 Ivania was born in Portugal. Even though she trained in dance, Ivania was always curious about the acting world as her brother is an upcoming film director. At the age of 16, he cast her as 'Belinda' in his first film project "False Keys". The rest, as they say, is history. Ivania graduated from "Urdang Academy of Ballet" in 1994, but gave up a professional dance career in 99 due to severe injuries. Since then, she's dedicated her time to acting & has worked on numerous shorts & features. For more information check her website.
Ben Anderson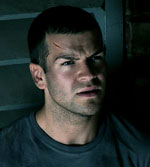 About Ben: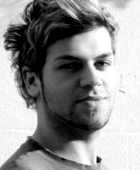 Glasgow-born Benjamin Anderson is an accomplished performer on both stage and screen, boasting numerous lead roles in plays, musicals and films. His most notable credits include appearing at the 2005 Edinburgh Festival in the hilarious A Servant to Two Masters (which was included in the Daily Mail's top five choice for 2005) and a lead role in the short film Open Heart Surgery. Benjamin also wrote and directed his own short film Pardon Me in 2004 earning the Best Screen Play award at York University Media Awards. A keen interest in presenting has seen him front regular shows on University Radio and host live fashion/music shows. While working on Human Residue he is completing a degree in Literature with Writing and Performance at York and hopes to pursue a career in the performing arts.
Arin Alldridge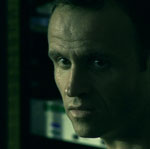 About Arin: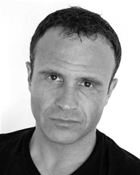 Arin trained at Drama Centre London. Early in his career he took on the principal role of P.C. Phil Young in ITV's The Bill (credited as Colin Alldridge), which he played for almost two years. He has since worked on many projects in theatre, musical theatre, television and film. Most recently, since filming Human Residue, Arin starred in two short films, Clowns and Blinded, which are being entered into various film festivals around the world. For Blinded he was recently nominated best actor at the End of the Pier International Film Festival. View his showreel and website: www.arinalldridge.com
Matt Cunningham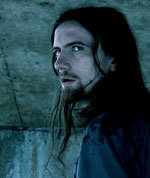 About Matt:

Matt Cunningham has been involved in the creative arts sector for six years. Born on the 14th December 1983, Matt is an active participator in both music and drama at a professional level. Following singing bass in the debut of Karl Jenkins's Dewi Sant for BBC Wales and a part in the European premiere of Paul Simon's The Capeman in September 2000, Matt became the lead singer of rock/metal band Strangers. He began acting in independent short films based in his native Wrexham, North Wales. A devoted fan of the horror genre, Human Residue will be Matt's feature film debut. He is active in the behind-the-scenes area of film-making; Matt is currently involved in developing a feature film script entitled Piano Naked with short-story and novel author Hywel Morris. Matt is also a composer, violinist and double-bassist.
John Hoyle
About John: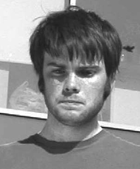 John was born in Oldham just outside Manchester and has mainly worked on the local amateur stages. Roles at Shaw's Playhouse 2 have included parts in Lost in Yonkers, Dealer's Choice and Billy Liar. He also appeared in Hyde Players' production of No More Sitting on the Old School Bench. After moving to York University he has appeared in the Drama Society's productions of The Picture of Dorian Gray and notably Gagarin Way, a production selected by the National Student Drama Festival to appear on their bill. He directed a new play called Flourless and has appeared in the Film Making Society's Perspex Living. He is currently involved in The Hoy Production's Child, a new play appearing at the Edinburgh Festival.
Clive Manyou
About Clive: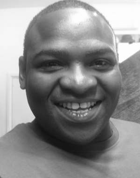 Clive is a London-based actor, playwright and singer songwriter with the band Mitus. Having sang with some of the countries top musicians, Clive has proved a major asset to the band, who is presently in negotiations with a major UK record label. Multi talented with an accomplished acting career in leading roles from Shakespeare to Pullman, Short films and musicals all over the world from Germany, Italy, New York and UK. He co-wrote and stared in the film Libera Me shown at this year's film festival in York.
---
Ella Grace
About Ella:
Originally hailing from Perth, Scotland Ella is a London based rising star who kindly donated her talents to Human Residue in a supporting role of Joanna Hargreaves (sister of Caroline the lead). For more info about Ella check her CV here: Ella's CV
---
Also featuring:
Joffe Abdulla
Oliver Wilson
Richard Massara
Skilly
James
Edward Watson
Concept Trailers featuring:
Steve O'Gallagher
About Steve: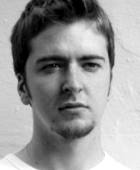 An Irish national born in Tokyo, Steve is certainly well travelled, having since lived in India, Norway, Scotland, Alaska, France and, of course, the UK, where he is currently studying for a Masters in Electronics and Media Technology at York. Steve has recently taken starring roles in several short films, including Chateau La Fite '67, winner of Best Production and Best Screenplay at the 2005 York University Media Awards. Aside from acting Steve is known locally as the drummer in the band More Addiction and is also a primetime radio presenter on University Radio York.
Unfortunately Steve is no longer with the production as he is touring with his band over the summer. Be sure to keep an eye out for them.
Also featuring:
Joffe Abdulla
Robert Alexander
Eleanor Bouchard
Aaron Carey
Cedric Genet
Melanie Keyzor Bernadette Martínez-Hernández
Andrew "Wolfie" Morgan
Juan Francisco Villegas-Martínez